Story of why I started this newsletter
One of the reasons that I decided to start this newsletter is to find a way to create structure in life to be in tune with the kind of news and content that I care about. Often times, we are inundated with news from social media; as various sources fight for our attention, we no longer find the time to prioritize and focus on learnings in areas we truly care about (at least, I've been guilty of so).
By putting together a newsletter, I put containers for myself to actually dive into a topic I am oddly passionate about — How architecture and the built world affect who we are. It's not being talked about very often in my world. Hence, while indulging in this topic, I hope to share with others the things I learn. And through sharing of knowledge, I'd love to connect with friends old and new.
---
A little story about me and what piqued my interest in this topic —
I went on an open ended travel sprint back in 2018. After working for a few tech startups, I decided to leave San Francisco for the time being, to remove myself from the tech capital and learn from other minds in the world.
I wanted to find out that with a blank slate, what cultures and ideas I would be drawn to the most and how I would want to spend time. I remember being captivated by the stories on display at the Danish Architecture Center, including One Share House and the Urban Village Project; they all tell a story of how we can design our buildings and environment in such a healthy way that will make us happier.
I am lucky to say that during this journey of self-discovery, after many museum visits and conversations with strangers, I found a passion in an area that I find myself thinking about time and again — the intersection of architecture and human connection.
Personal mission statement: How the physical space and the built world affect how we feel and connect with one another
With this personal mission statement, I came back to San Francisco in the beginning of 2019 to build Socialhaus, leveraging the physical space to bring strangers together, an attempt to make the city a more livable place.
Fast forward a year later, I feel as passionate about this problem space as ever. I decided to start this newsletter to continue to pursue my mission and to connect with minds who are just as curious. We are often mindful of who we interact with and what kind of information we consume. Here, I want to focus on the other side of the equation — where we are, and how that is ever so important in guiding our day to day, our productivity, and our overall emotional well-being.
Thanks for being a part of it.
Coco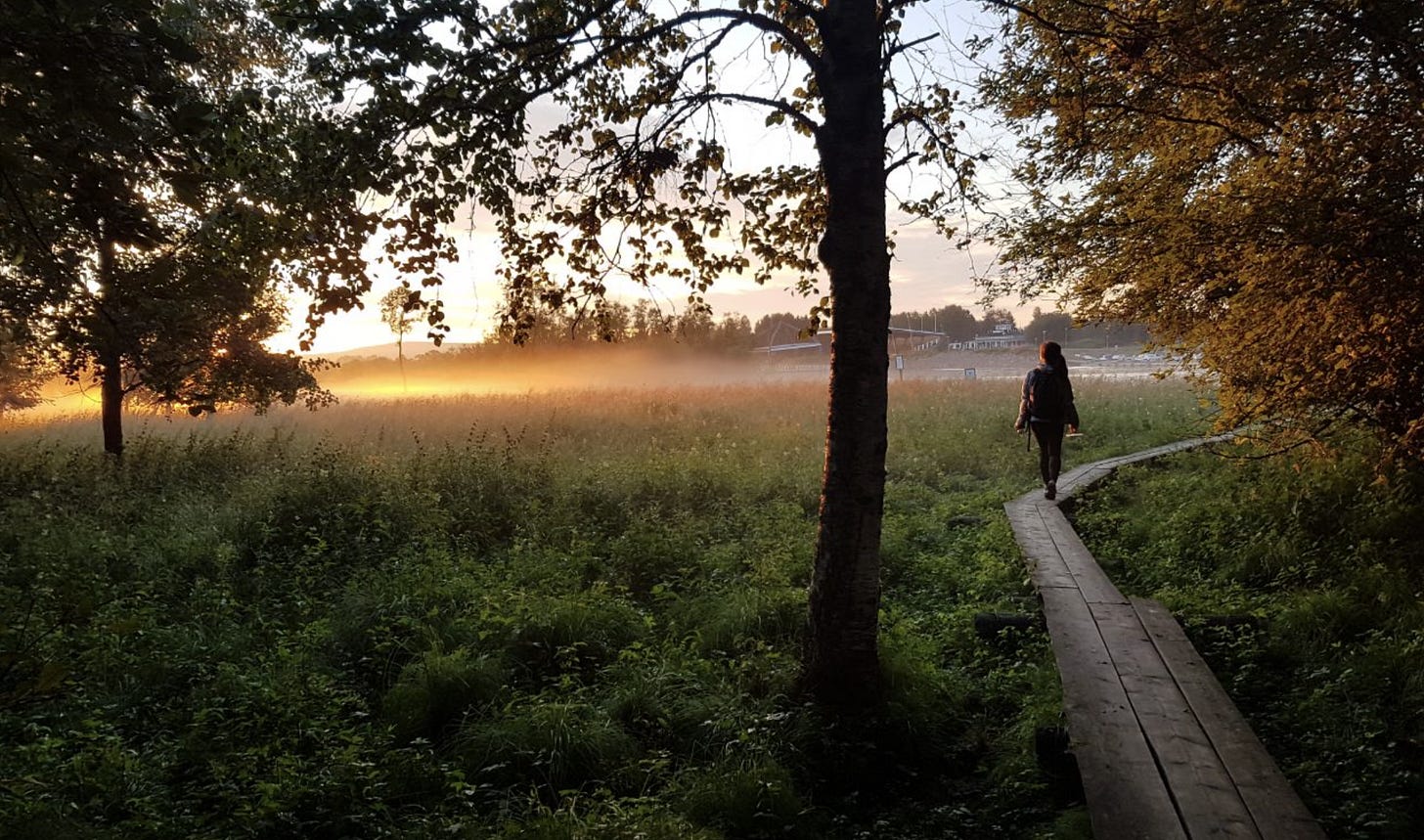 Photo taken @ Koivusaari, Lapland. 12am.